Kevin has travelled from far away to volunteer in Andros island and become our first Cyclades Green Volunteer, empowered by the Cyclades Preservation Fund in collaboration with the Andros Research Center and supported by the British Embassy in Athens.
We prepared a nice welcome for him, we arranged to meet many members of the team and we all introduced ourselves. Kevin was given an introduction to the two initiatives, Andros Routes and Clean Green Andros, as well as a manual with more detailed information about the two organizations and the work that I will be doing while on Andros. We discussed his schedule for the first week.
After the introduction meeting, we went on a short hike through Agios Petros village – where we got a quick look at painting the sign-posts and then walked around the village, drank from the spring, and visited the tower. After having a fresh lemonade back in Gavrio, we went for a short swim before a few of us had a seafood dinner at the end of this first welcome day.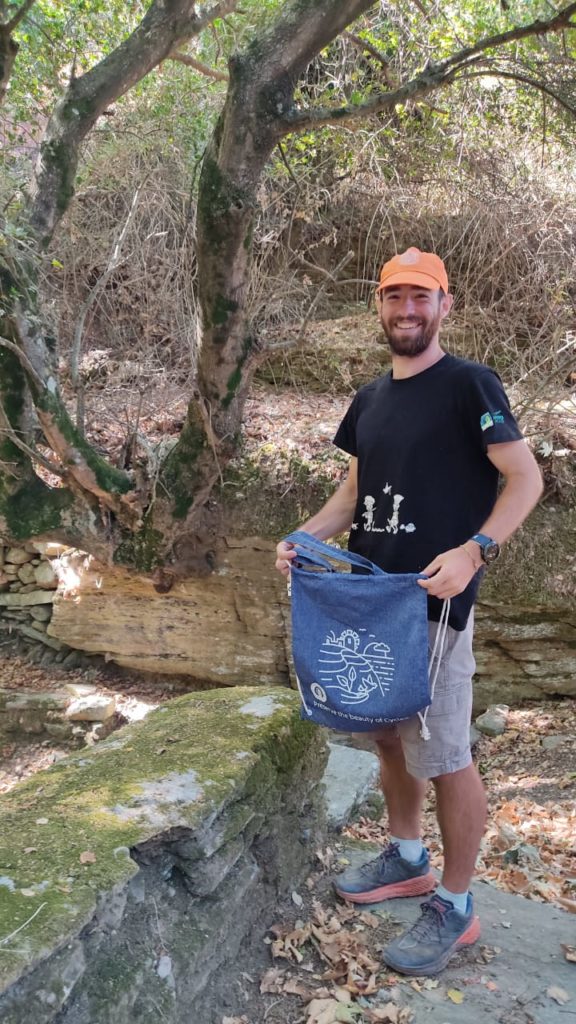 "From the very beginning everyone was super welcoming and excited to have me here which was really wonderful. I genuinely felt valued and could see the effort that went into planning my time here. I felt like I got quite a good idea of what I would be doing while I am here but was also made to feel comfortable with communicating any needs I had/will have", Kevin said and we were all more than excited to host him in the Cyclades!

 
Within the next days, Kevin will get a deeper look into Andros environmental focused projects as well as into the culture and local community. Stay tuned!
Would you like to become the next Cyclades Green volunteer? Choose your own adventure and apply! https://greenvolunteers.cycladespreservationfund.org/volunteer-positions/
Follow Kevin's stories on Instagram https://www.instagram.com/cycladesgreenvolunteers/