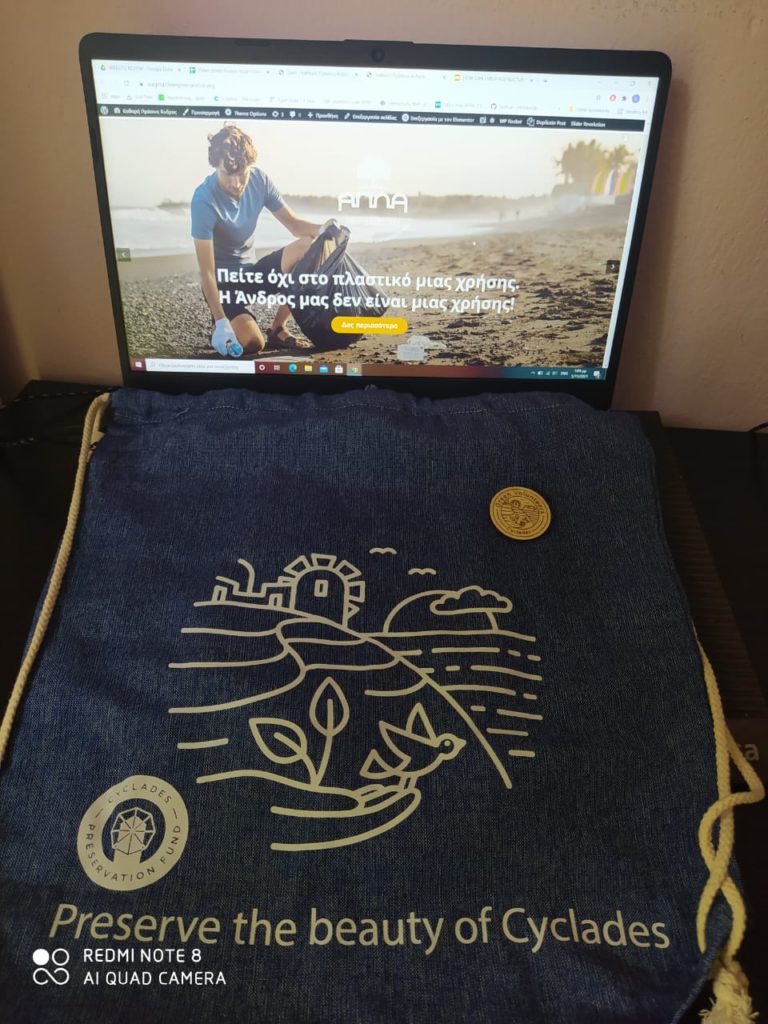 I am Apostolis and I became a 'Cyclades Green Volunteer' for Andros from home! What I am actually doing is contributing to develop the website for the new interesting project "Clean Green Andros" and I am excited to see it first!
It was my first time to volunteer from home – remotely, but unexpectedly all my goals were met thanks to Andros Research Center team and communication. This is the reason as I still participate to the volunteer program, after the official end of the project.
The most enjoyable part for me was meeting new people, sharing their thoughts and concerns for the island of Andros and learning so much about recycling and waste management. 
If I had a bit faster Internet, a better chair, relaxing music and a lot of coffee would really help (kidding)!
I am doing this, because I believe in volunteering, in people's decency.
When you are doing something pro bono, you can achieve better results, because you are doing this why you like it and not for money.
Also I volunteer for this position, to gain experience as a WordPress developer and use it professional way later on.
I recommend everybody to participate and become part of the Cyclades islands in another way!